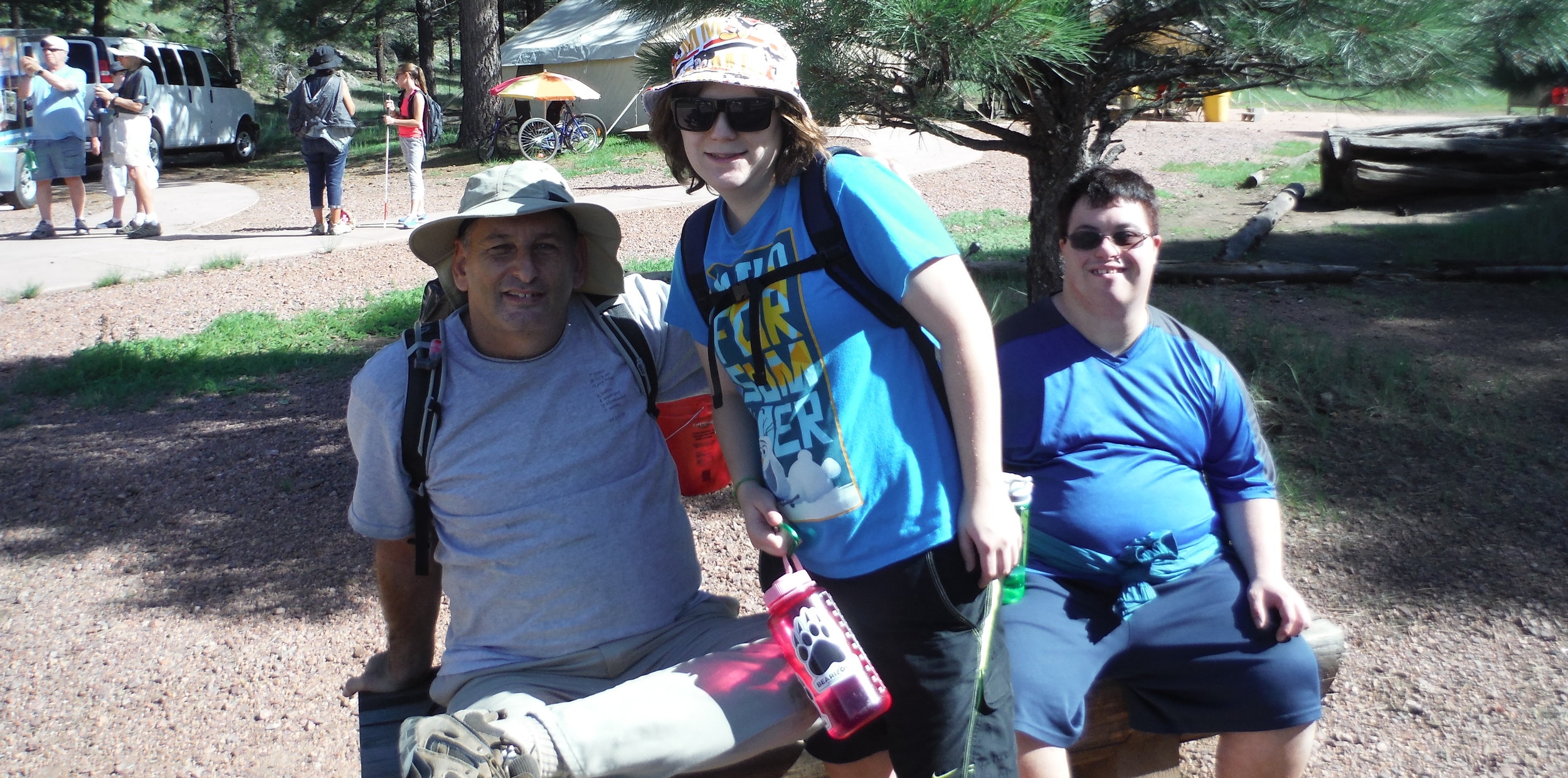 DARING ADVENTURES THREE CORE ACTIVITIES:
Hiking - Cycling - Kayaking
Helping You Reach Your #OwnEverest
As a novice, you may start out on short outings while you gain skill and confidence which will allow you to increase participation based on your ability. Our three core programs assist you in making marked improvements as you develop your skills.
Hiking
There is no better way to refresh the spirit than a hike along the hundreds of miles of trails throughout metro Phoenix. Hiking is adaptable for those who can ambulate over uneven terrain, may be vision impaired or those in wheelchairs. Our hikes are of various lengths and difficulty to provide accessibility for all type of disabilities. Family and friends are welcome to join us.
Cycling
With more than 35 miles of bike pathways along the Arizona Canals, we find that all levels of cycling experience are easily accommodated. Whether you are a beginner or experienced cyclist, able to use a hand-cycle, recumbent tricycle, tandem or standard bicycle, you will enjoy a safe and fun ride. We have beginner, intermediate and advanced rides to accommodate all levels of riders. Friends and family are welcome to bring their own bike to ride with us.
kayaking
Kayaking is an activity everyone can enjoy. Whether you are new to kayaking or experienced, we will help you learn the basics or enhance your paddling skills. Join us to explore the beauty of our area lakes. We utilize "sit on top" style boats that are stable and easy to maneuver. One of the great benefits of kayaking is the reduction of stress. While on the water, it's difficult to focus on your worries. It is much easier to let go, breathe and enjoy one of life's pleasures. We provide single and tandem kayaks, safety and adaptive equipment, as well as paddling instruction by certified kayak instructors.
camping & backpacking
Escape the summer's heat and enjoy the beauty and serenity of the outdoors. Our camping adventures provide the opportunity for you to explore, relax, help with outdoor cooking, learn the Leave No Trace seven principles of outdoor ethics, gaze at the night sky and more. We have all the camping equipment needed to make your trip safe, warm and enjoyable. (summer only)
Sled Hockey
Sled ice hockey and skating are geared for people with mobility impairments, but are fun for everyone. We will provide the adaptive and safety equipment you need, instructions and the opportunity to practice your sled ice skating and hockey skills. Sled hockey is played just like regular hockey except that everyone is seated in a sled and uses two adapted hockey sticks to propel him/herself while moving the puck across the ice. (Summer only)
Cross-country skiing
Cross-country skiing combines the best of outdoor winter recreation and fitness, and good health. Our certified guides and volunteers will provide instruction along side you. Sit skis are provided for those with mobility limitations. If Mother Nature doesn't cooperate, we often visit the Nordic Center for winter conditioning including trail cycling, snow showing and other outdoor activities. (Winter only)
Make sure to look at our calendar of events and sign up for an Adventure!